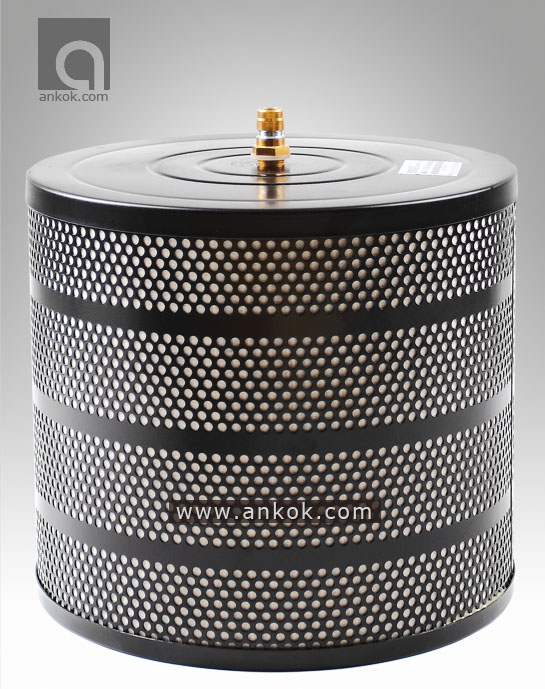 In order to choose a good EDM filter manufacturers, you must know how the wire EDM filter works. Molybdenum wire Maybe, some friends will say, how a EDM filter element work? Of cause, it's a filter for die EDM machines, it's for filtering. Yes, you are right, but it's not accurate. Actually, wire EDM filter is also called sinker EDM dirt separator or EDM filter tap. It's an essential device in the system of industrial pure water delivery. The filter is to filtering the impurities, like rust, sand and other solid particles in the water, so it can protect the EDM parts from wear and jam. Then the machine is well protected, water is clean, working piece is good. All the wire cut EDM filter has the same working principle, so choose a good filter can really help you save the manufacturing cost and improve products quality.
The filter is for filtering, the filtering paper is the most important part in the filter production. A good filter media defines a good EDM filter. ANKOK choose Japan and Germany made filtering paper as our material, we have cooperation with HV, MITSUBISHI and AWA paper. All our material choice is for clients'satisfaction. ANKOK-FILTER use metal mesh and Japan glue, so that we could offer you a great pressure stability.
In conclusion, to buy a good replacement filter for your EDM machine, you should compare the filtering media, glue and whether the manufacturer is experienced. Then, congratulations, you will get a satisfactory filter. ANKOK is a perfect choice for your EDM business: experienced in EDM filter manufacturers, strict material choose, great quality control, you will get high performance and cost effective EDM filter here. Contact David for more information regarding the wire cut EDM filters! You can send us an email via sales@localhost, or call us directly via +86 512 6580 1161.